If Life is a Journey, let us make it a Fun one!
I always say – I'm happy with a full tank of gas, a twinkle in my eye, pixie dust in my pocket. Let the adventure begin!
Over the years, I collected used and weathered US car license plates with interesting cool descriptions on them. It shows the mindsets, occupations, priorities, hobbies, sense of humour of the previous car owners.
The more dents, the better. I've never cleaned the car plates.
I've bought the plates that appealed to my journey, sense of humour and frame of mind (photography pun). I don't go actively looking for them. If it puts a smile on my face, I'll acquire it. A very slow and patient collecting process. I'm amazed to see these cool car plates congregate together on the wall.
Collective Consciousness.
Who knows how many long miles each car plate has traversed across USA's vast network of roads? Route 66, Key West, Sunset Boulevard, French Quarters, Mount Rushmore, Hollywood Bowl, Madison Square Garden, Disneyland, Grand Canyon etc. Who the owners are? The interesting, historic, cool places it's travelled to?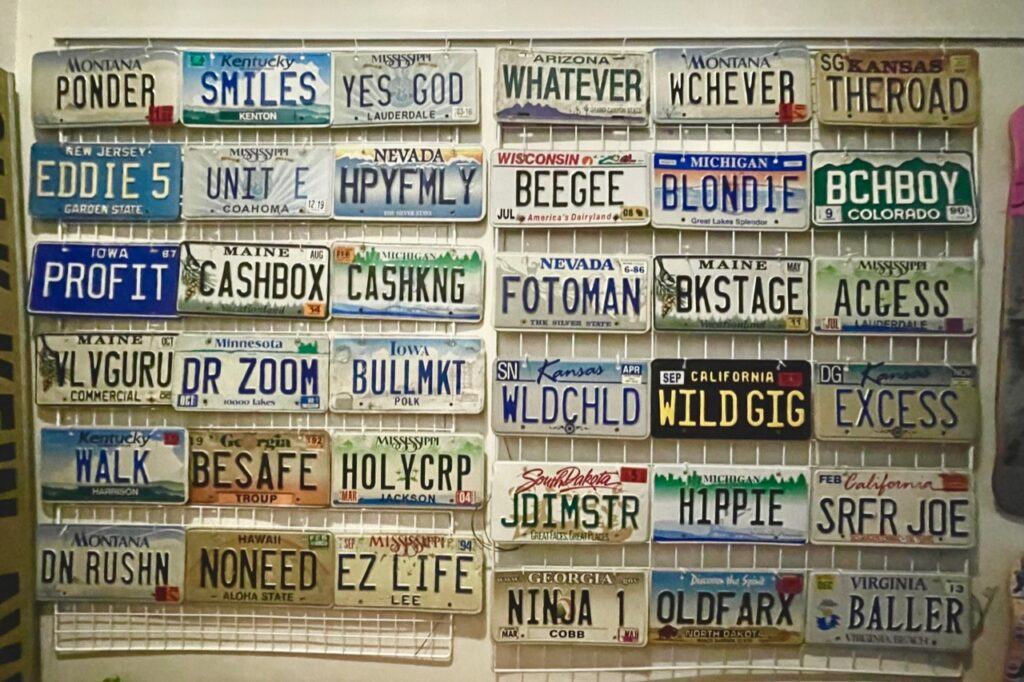 Yesterday, 13 September 2023, after years of being kept in storage, I finally displayed some car plates up on my stair case wall, with the help of my son (above image).
Every time I go past the wall, a satisfied smile emerges from my face.
On hindsight, whilst trying to arrange the car plates on the wall, some themes seem to reveal themselves.
Rock Photography – BKSTAGE, ACCESS (also the name of my rock photography book), EXCESS, WILDGIG,
Music – BEEGEE, BLONDIE, BCHBOY, 4 ZOSO (Led Zeppelin), GREASE, MADAME X, HI FI, BACH OFF, I ME MINE (George Harrison's song)
Heroes– JDIMSTR, HIPPIE, WLDCHLD, SRFR JOE, OLDFARX, VLVGURU, NINJA 1, UNDRDOG
Surf – SRFR JOE (Neil Young song) , SURFSUP (positive greeting and Beach Boys song)
Family – HPYFMLY, UNIT E (Unite), EDDIE 5, MR-E SG
Finance – CASHKNG (Cash Is King), CASHBOX, BULLMKT, PROFIT, GO-GT'ER
Philosophy – YES GOD, THE ROAD, DREAM 7, PONDER, THINK, DN RUSHN, KARMA B
Hobbies – WATCHS, TOY4DAD, BOOKS, COMICS
Life – EZ LIFE, NO NEED, OLDER, FINALLY, THINK, UN4SEEN, SWAB, BE SAFE, DR ZOOM
Sense of humour – HOLYCRP, WALK (No one walks in LA), BALLER, OLDFARX, I FORGOT, LAH, U IDIOT, BACH OFF, ALGEBRA (not my favourite subject), PRADA, 8 TRASH (Ate Trash), VANAWHT (Vanna White)
I got more car plates that didn't make it on the wall (above image). Perhaps one fine day.
"Life is a Journey, may your Mind be alert, your camera ready".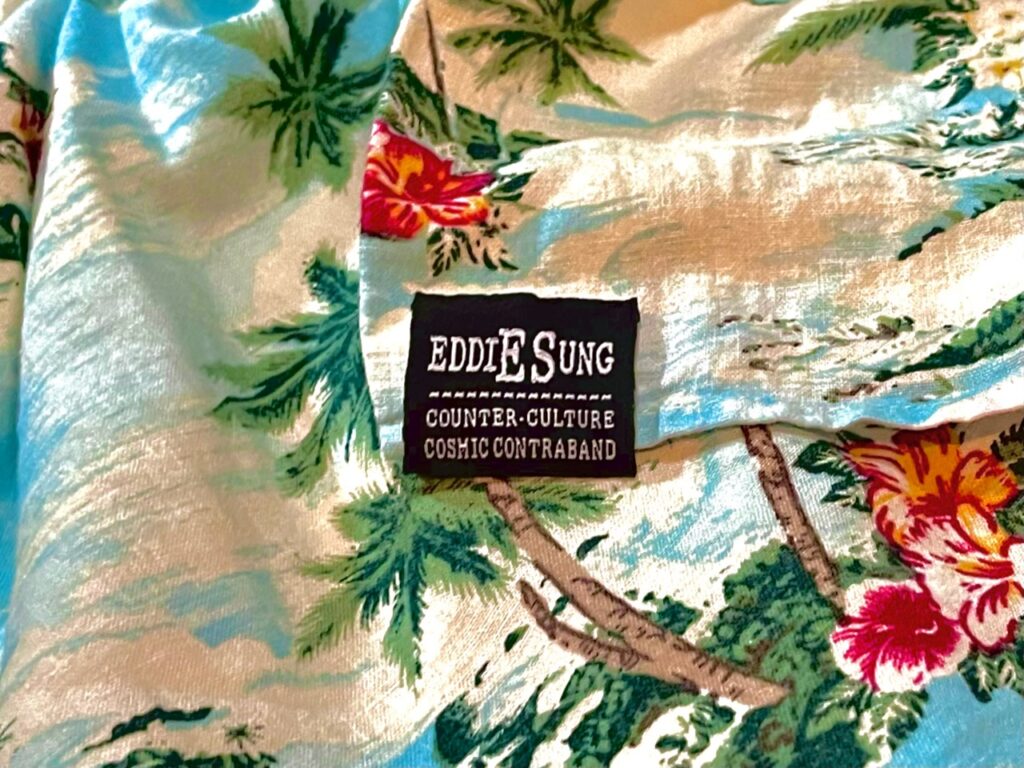 Counter-Culture Cosmic Contraband.
I wish you a Happy, Healthy and Safe Journey ahead!
Long May You Run!