Besides our own self-confidence and voice of conviction, we sometimes need an outsider to believe in us. We read about how some artists, authors or music legends had some physical education, music or literature teachers and coaches who played crucial roles as their mentors which propelled these rock stars into legends, down their individual successful roads of destiny.
I'm currently reading another great book by Napoleon Hill called "Grow Rich! With Peace Of Mind".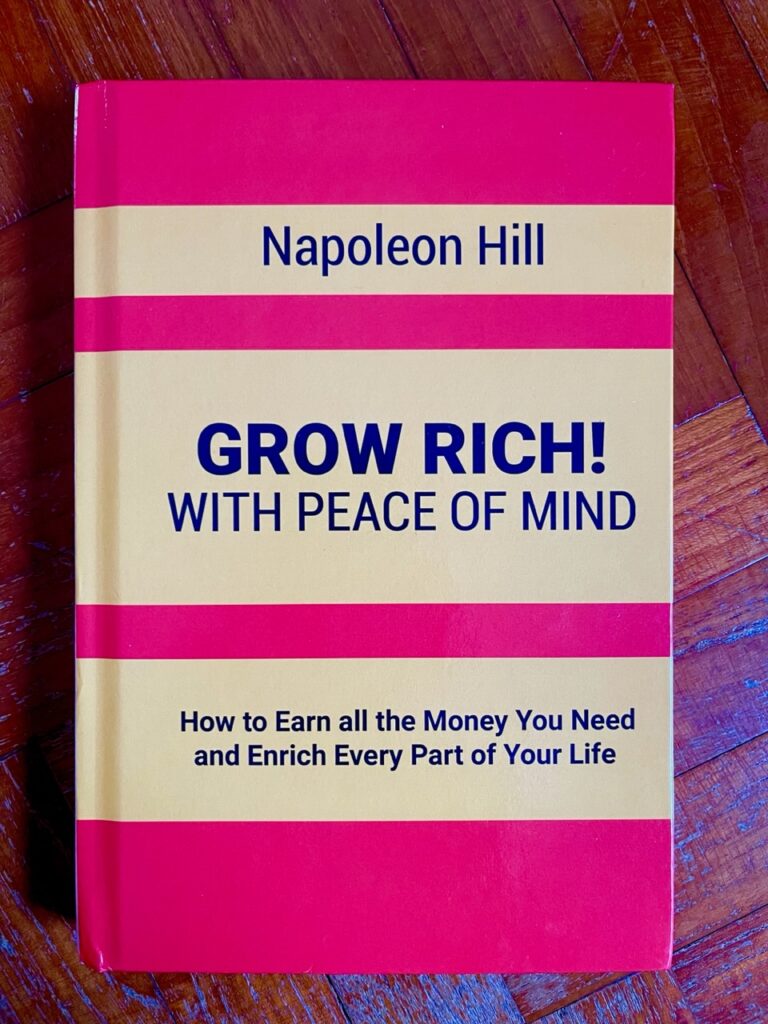 I strongly recommend this great motivational book to my Blog readers (above image).
I'm moved and compelled to include a little encouraging excerpt (below) from this great book, published in 1967.
As a young kid, Napoleon's father had remarried after Napoleon's mother had passed away. His father had always considered Napoleon a failure and had consistently put him down in front of everyone. Not surprising, Napoleon became a bona-fide neighbourhood rascal.
His father, on first introducing Napoleon to his new stepmother Martha Hill, said:
* "And here," said my father, "is your stepson Napoleon, beyond doubt the meanest boy in Wise County. We don't expect much good from him. I wouldn't be surprised if he starts throwing rocks at you by tomorrow morning."
At that moment, I believe my life hung in the balance.
It was a wise and wonderful woman who placed her hand under my stubborn chin and raised my head so that she can look at me squarely in the eyes. She said only a few words, but they lifted me onto an entirely new level.
Turning to my father, my stepmother said: "You are wrong about this boy. He is not the meanest boy in Wise County or anywhere else. He is a very alert and intelligent boy, and all he needs is some worthy objective toward which to direct his very good mind."
That was the first time in my life that anyone had said anything good about me. *
Napoleon Hill went on to gain enormous fame and respect as a business guru and famous writer of business books.
We all need first to believe in ourselves. Then if we are lucky enough, receive a confirmation or second opinion from our heroes and mentors about who we are and our undiscovered abilities.
We need more Martha Hills (Napoleon Hill's encouraging stepmother) in this discouraging, cynical world.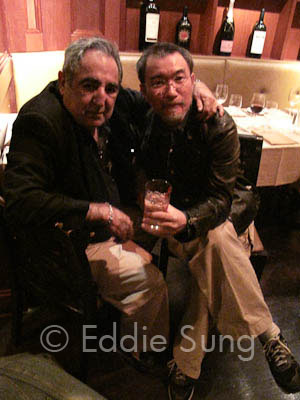 In my personal journey along the exhilarating road of rock photography, I thank Jim Marshall who had literally gave me a nice pat on my back (above image) and expressed his kind, encouraging words and support for my Art. Thank you, shifu Jim!
My friends know I've made it my Crusade to be that Second Voice of encouragement to people around me and to those crestfallen, unpolished gems.
The First Voice must still be proclaimed by that Self-Believing Warrior of of Impending Greatness.
I'm also a believer of telling the person that I'm praying for, that he/she is in my prayers. This voluntary revelation never fails to add that extra bounce in the person's steps. An intentional self-fulfilling prophecy, if you will.
I end this Blog with two Thoughts :
You can lead the horse to water but you can't make it drink.
Don't give food to the one who is thirsty.