Guitarist Extraordinaire / Supremo Studio Sessionist.
Luke is the rhythm guitarist and bassist for Michael Jackson's Beat It hit song as well as in the Thriller album.. How cool is that? Eddie Van Halen provides the lead guitar solo.
Besides being the sole continuous founding member of Toto , he is a supremo session guitarist, recorded his signature guitar tracks for over 1,500 albums of iconic singers and bands of all music genres since the 1970's. He has had recorded with Miles Davis, Paul McCartney, Joni Mitchell, Eric Clapton, Elton John, David Crosby, Quincy Jones, Aretha Franklin, Cher, Boz Scaggs, Pointer Sisters, Alice Cooper, Lionel Richie and thousands of others.
These days, Luke is actively enjoying himself in Ringo Starr's All-Starr Band.
Till today, Luke and I still email each other occasionally.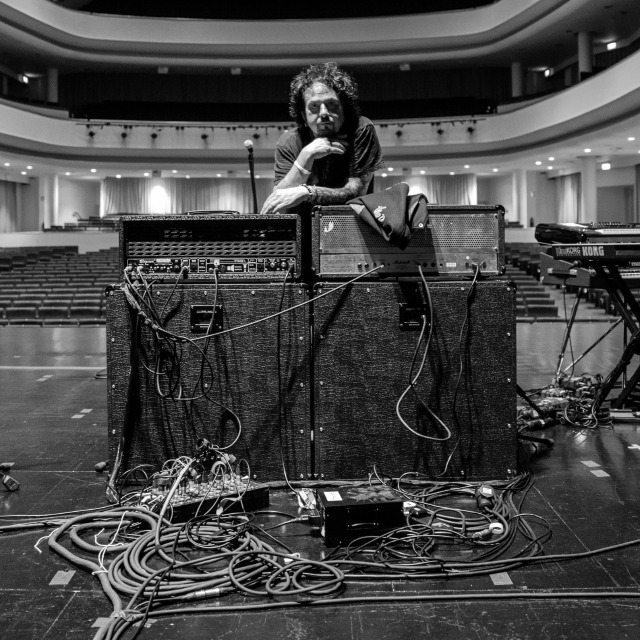 Luke has always been gracious to my camera lens. We share a cool moment in the midst of messy stage wires during soundcheck (above image).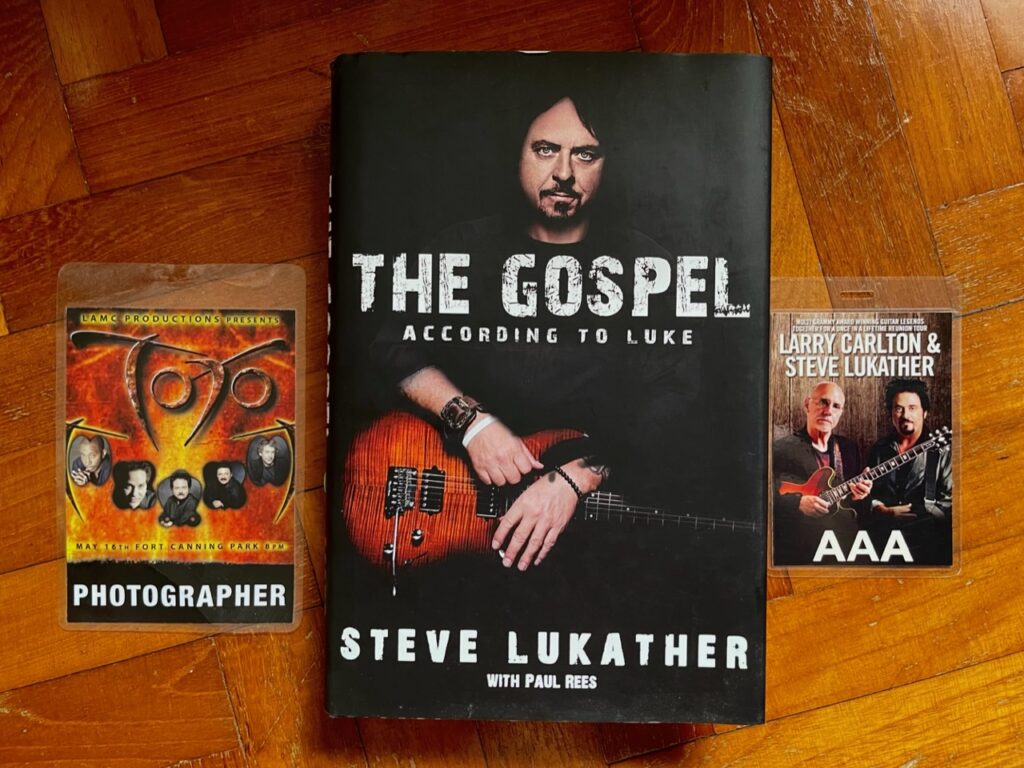 I have Luke's book, "The Gospel: According to Luke", published in 2018 (above image). It detailed the adventures he had in Toto and with iconic music legends spent in the studio recordings. A must-read for music afficianados.
I photographed Luke twice when he came to Singapore. Once with Toto and the other with Larry Carlton, another iconic guitarist (above image). Both concerts were staged by the awesome LAMC. Thanks, guys!
Honoured to have Access to shoot Toto's Bowing shot. Luke's the one in the middle (above image).
Backstage, Luke checks out my "Monochrome Manifestos" rock photography book while Bob Dylan (on his shirt) checks out Luke's tattoos..
These days Luke enjoys himself being in Ringo Starr's All-Starr Band.
I look forward to shooting the breeze with Luke the next time he hits town.
Rock On, Luke!