My Tribute To the Guitar Gun-Slingers
In 2017, I was interviewed on my amazing rock photographic journey with iconic Guitarists.
http://indiependentmusic.net/slow-hands-sticky-fingers-artistry-legendary-guitar-legends/
I once had the extreme privilege of having Roger McGuinn of the Byrds play a mini-concert for my family in the music room of my home. He played Mr. Tambourine Man, Eight Miles High and Turn, Turn, Turn and other hits on my son's plastic toy guitar. Those familiar magic hit-song chords simply floated out from the little toy guitar. See image below.
On another occasion, I had the honour of having the co-composer of "Heart Of Glass" – Mr. Chris Stein of Blondie hanging out at my home's music room.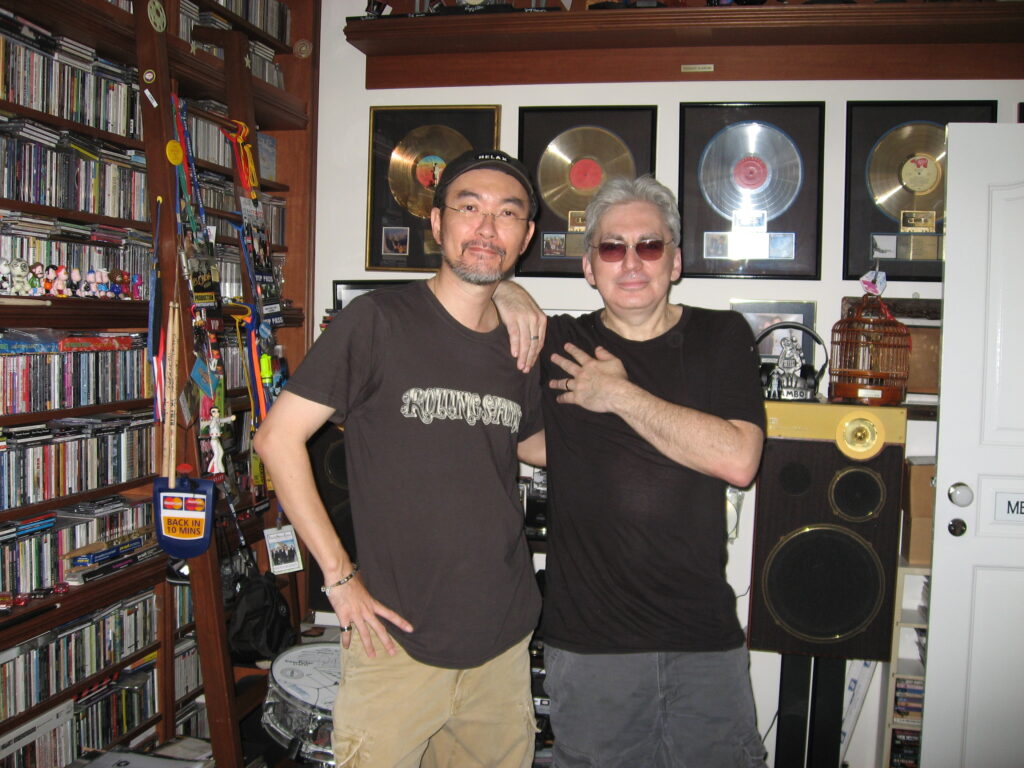 Let me put on record that it's really okay to meet your Guitar Gods! ALL of whom I rubbed guitar and camera straps with were totally cool!
I guess it takes two to clapton!
And never disturb them while they're having their Meals!