I recently had the honour of meeting my visual artist hero, Shepard Fairey.
Known for his iconic graphic visuals, Shepard is also the found of the Obey clothing empire.
Shepard's most famous art work is the iconic President Barack Obama "Hope" collage.
We have mutual friends, Debbie Harry, Chris Stein and Clem Burke of Blondie.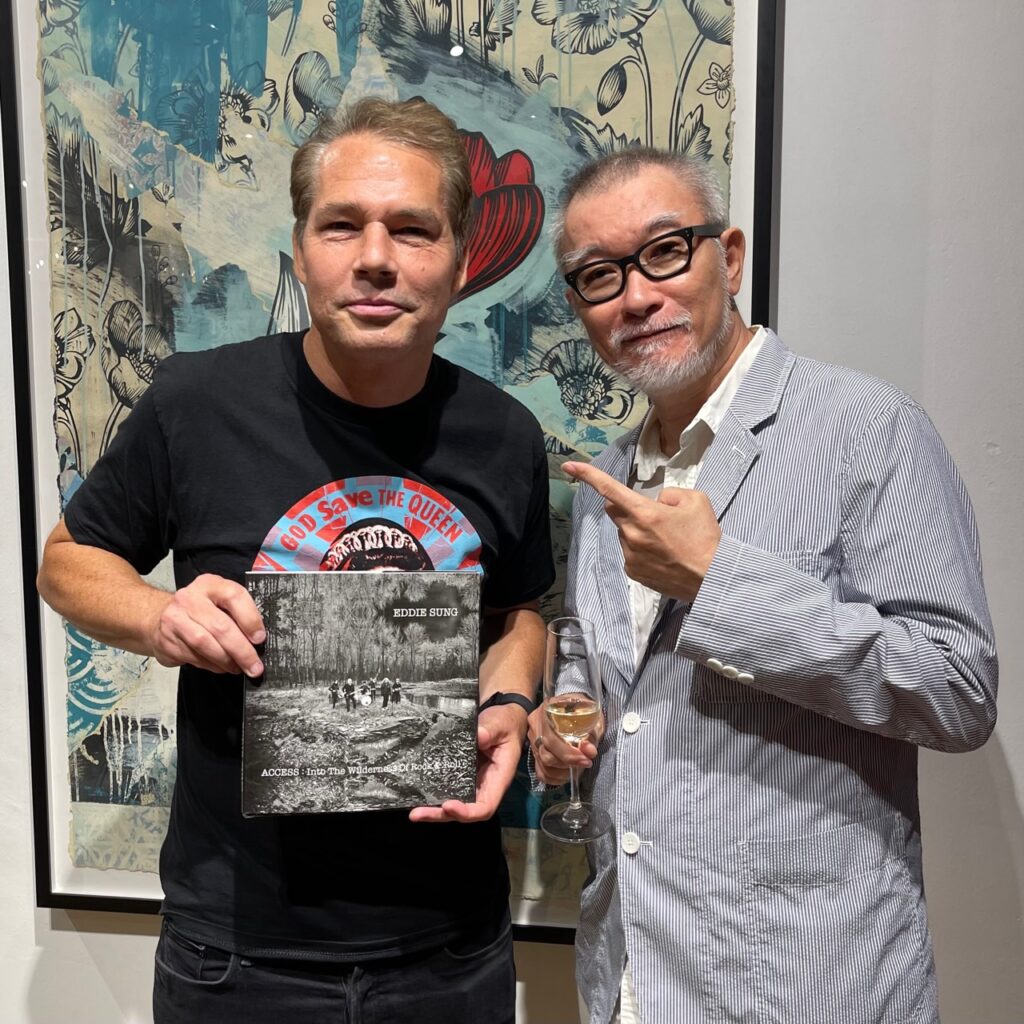 I presented to Shepard, my ACCESS rock photography book.
Shepard and I also had something else in common. He provided the visual cover and artwork to Blondie's Pollinator album (above image).
I was present in the New York City studio and was their official photographer while they were laying down tracks for the phenomenal album (image below).
Not too long after the Pollinator was released I was pleasantly surprised to see a parcel containing a signed vinyl album and an assortment of cool T-shirts – with an accompanying note "With thanks from Debbie and Chris" at my home.
Years when I was at Chris Stein's home, he presented me an Artist Proof (AP) Shepard Fairey lithograph print of Joan Jett, art work rendered by Shepard, from a photograph image shot by Chris Stein.
All three legends signed the exquisite print to me! Thanks, Chris!
Shepard kindly signed on my large and small rare Dunny Obey vinyl toy figures (above and below images).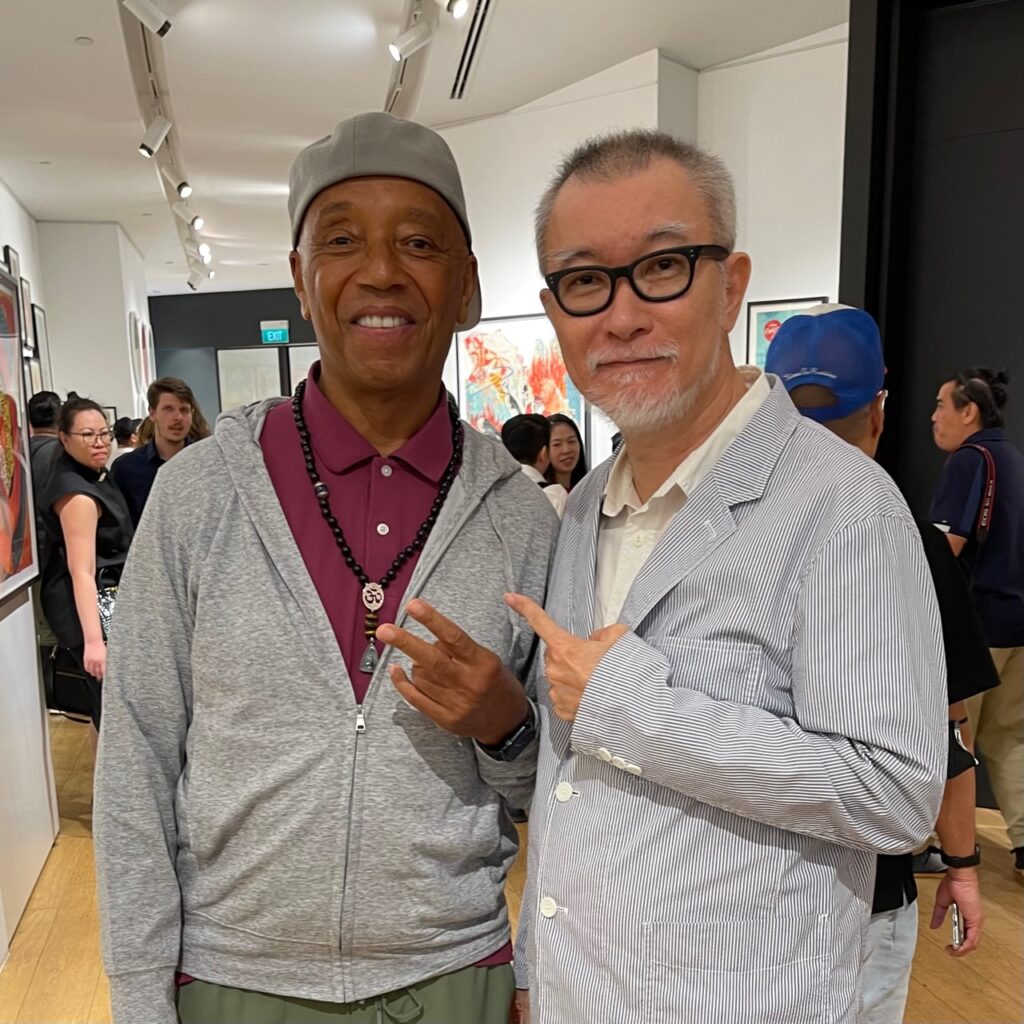 At the event, I also hung out with Russell Simmons, the co-founder (with the legendary record producer Rick Rubin) of the hip-hop label Def Jam Recording.
In meeting Shepard Fairey, I ticked off an important item on my "Meeting Heroes" artistic bucket list.