The Real Deal
This is the Big One, folks! The rock photographer's rock photographer! Mr. Jim Marshall!
Let me share some fun Jim Marshall stories with you.
I'm honoured he invited me for steak dinner and whisky at a high-end restaurant. We shared wonderful chats about photography, war stories and Life.
The Morrison Gallery people joked that Marshall never invited them to any meals and warned me to make sure Jim paid!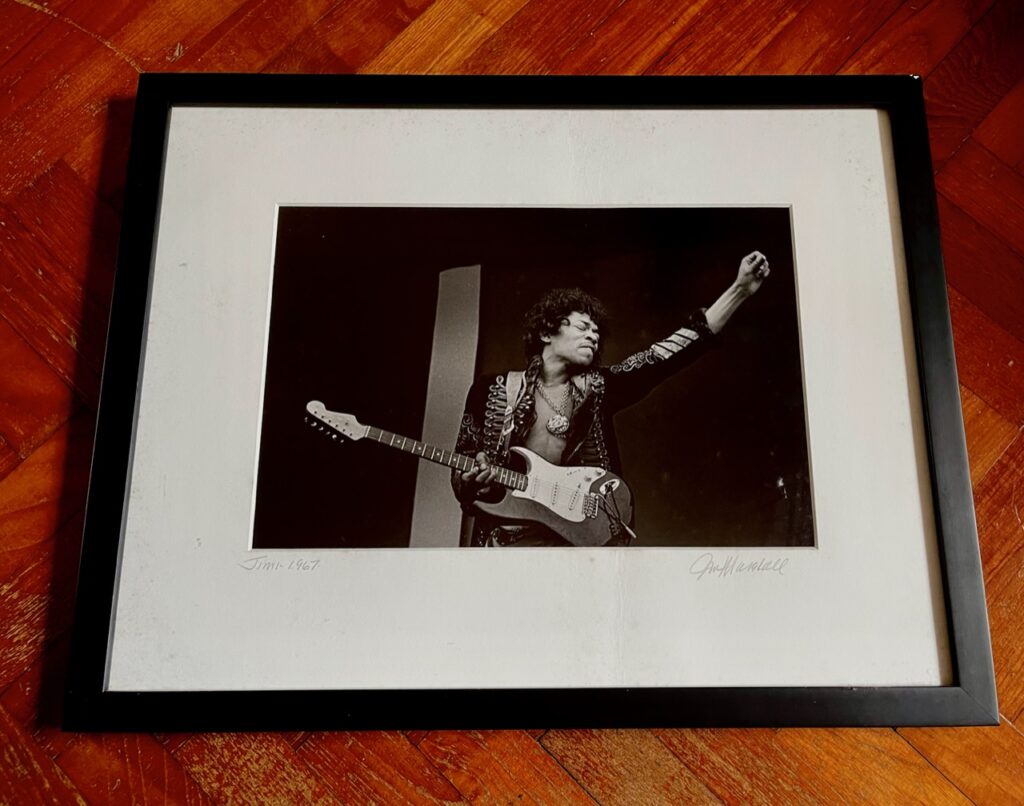 In our gift exchange, I sent him my Monochrome Manifestos book and I received a signed Jimi Hendrix at Monterey Pop soundcheck print from Jim. If you look past his raw and unfiltered self, he is pure and kind.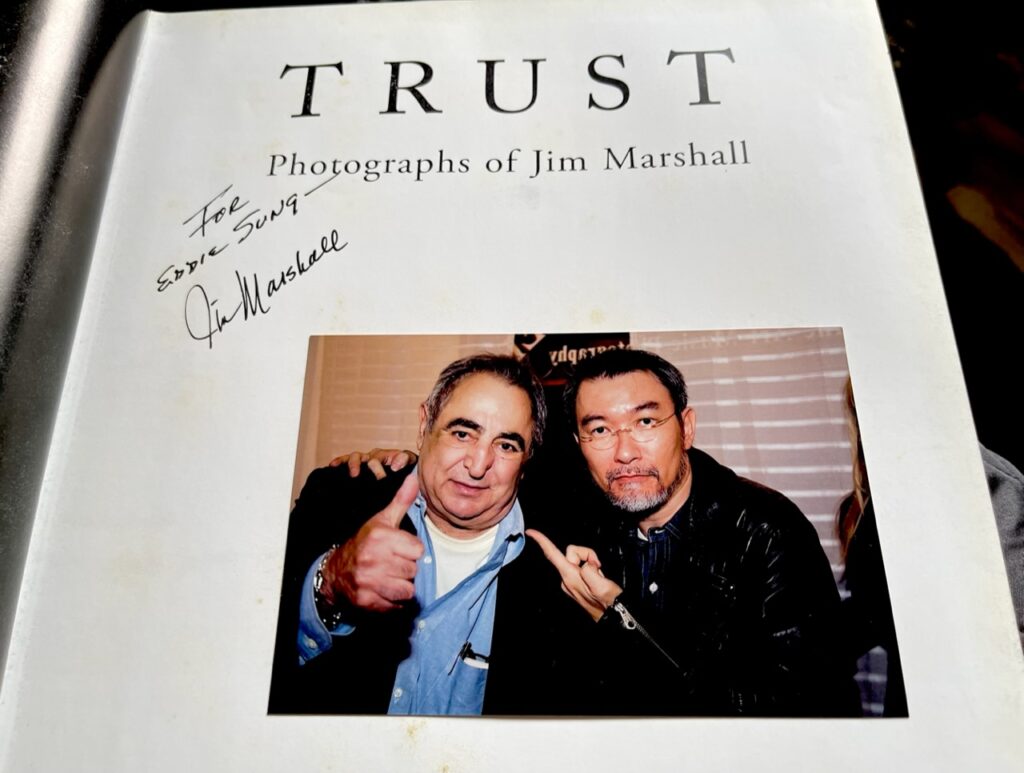 Jim signed his latest (then) Trust book to me in 2009. Trust is important to him and to the subjects he shot. He'll never make them look bad.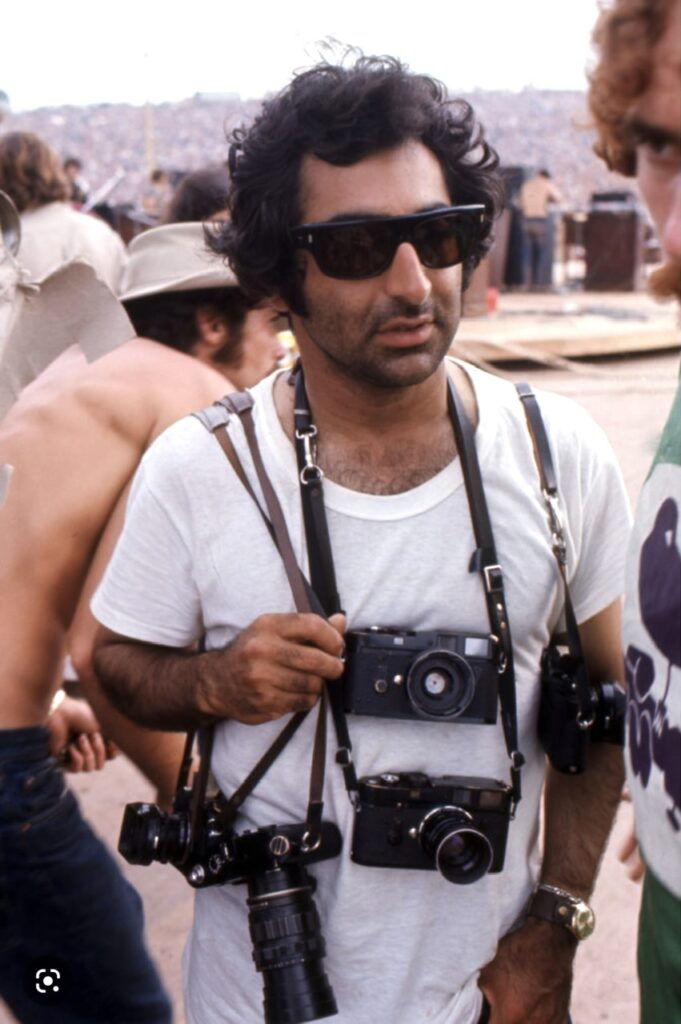 Jim at Woodstock. Check out the five Leicas all over his body. The weight! Speak of dedication.
I simply love this panoramic shot of the Woodstock stage with Carlos Santana performing at that moment.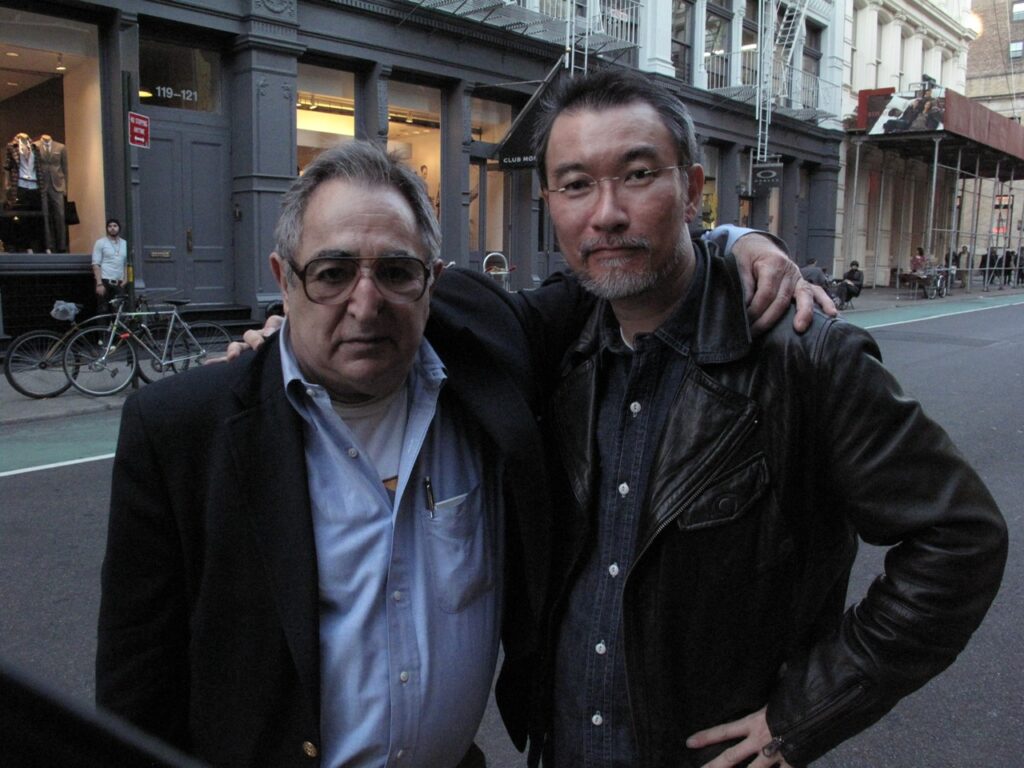 Sharing fresh air with the Legend. Jim once invited me and my family to his home in San Francisco. Known for his fiery temperament and colourful Kodachrome language, I joked that all the years of wholesome and polite Asian upbringing of my children will go down the drain the first minute they meet him. Jim let out a hearty guffaw.
This is my portrait of my mentor. His buddy Jack, as always, is always close to his heart.
Jim took a quick portrait of me at the Morrison Hotel Gallery. Highly honoured, kind sir!
Jim passed on in March 2010 in his sleep. His death shocked me greatly. I'm deeply honoured to have spent time with this great man, to witness his pure candid heart and abounding kindness. He had good things to say about my photography journey, we hung out as friends BUT he was really my Shifu.
Peace, Master!