In the soul-less age of AI and advance technology, I'm still a lover and proponent of the ancient Art of Pen and Paper.
The well-worn mock-Ostrich skin Filofax (below image), I bought brand-new in the 1990s from Hong Kong. As you can see, it's been and is still a trusted Life companion. I believe all my Filofaxes have souls.
I've got a few (still active!) Filofaxes on which to pen my daily activities and thoughts.
I only utilise the Classic design, Personal size made from calf leather, Made In England or USA. I don't gravitate to the newer, non-leather slicker Filofax designs.
I prefer pen and paper as I like to draw caricatures, use markers and highlighters, attach decals, CD/DVD stickers and loveable notes from my family etc. into my Documents of Destiny.
My dear Life-weathered mock-ostrich Old Faithful journal (above image).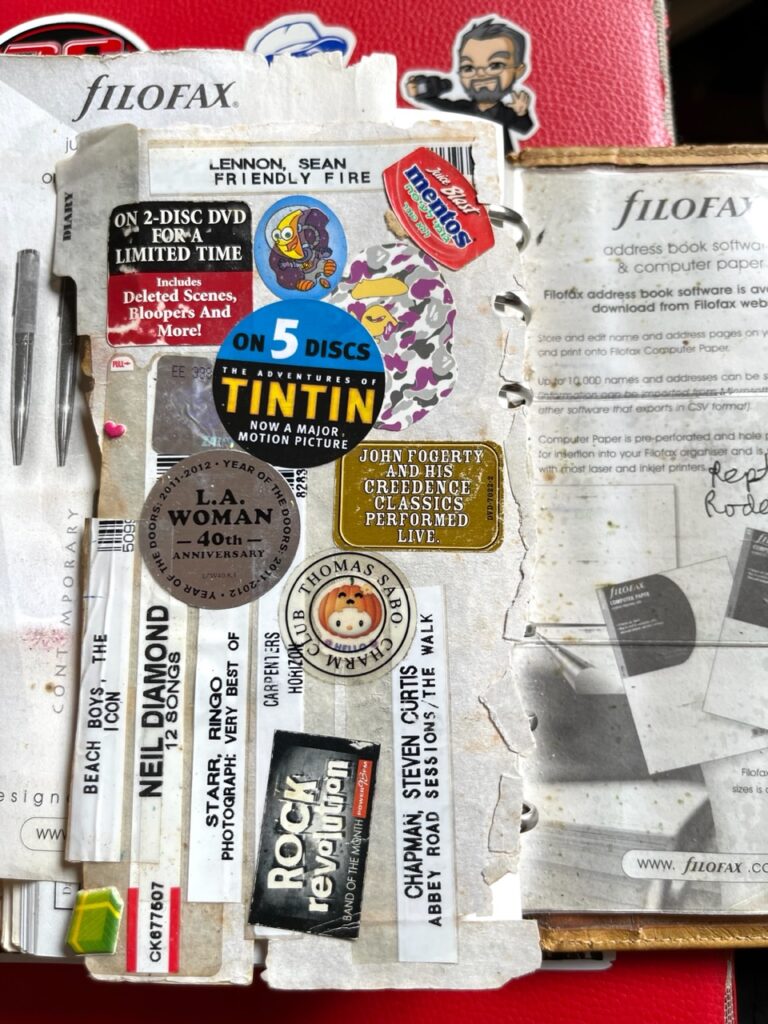 I have an eclectic music taste and seeing the CD stickers (above image) in my Filofaxes, always put smiles on my face and happiness in my heart. My convenient Depository of Happy Memories.
The colourful and joy-filled "DIARY" separator (above image).
I especially love the Beach Boys (above image) and Kitaro (image below) CD stickers from which my beloved images are featured in the respective CDs.
The colourful and joy-filled "NOTES" separator, front (above image). The kiddy stickers were given to me decades by my kids (now adults).
Opening my Filofaxes are always Happy Moments for me.
Filofax was founded in London in 1921 by British Army Disney William Rounce and Posseen Hill. It's original company name was Norman and Hill Ltd, but was changed to Filofax years later. File Of Facts!
In 1990, there was even a movie called Filofax (UK version). In the US and around the world, it goes by Taking Care Of Business, starring John Belushi and Charles Grodin. It's the first screen play by a certain JJ Abrams, who went on to make block buster films like Star Wars: The Force Awakens and Super 8.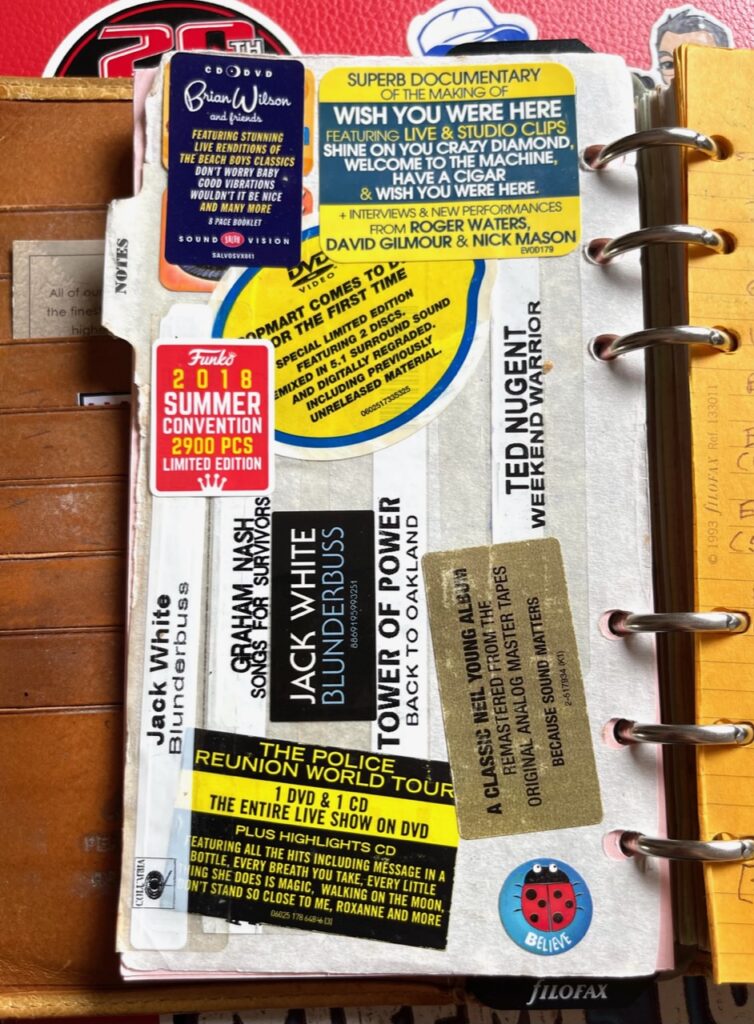 The colourful and joy-filled "NOTES" separator, back (above image).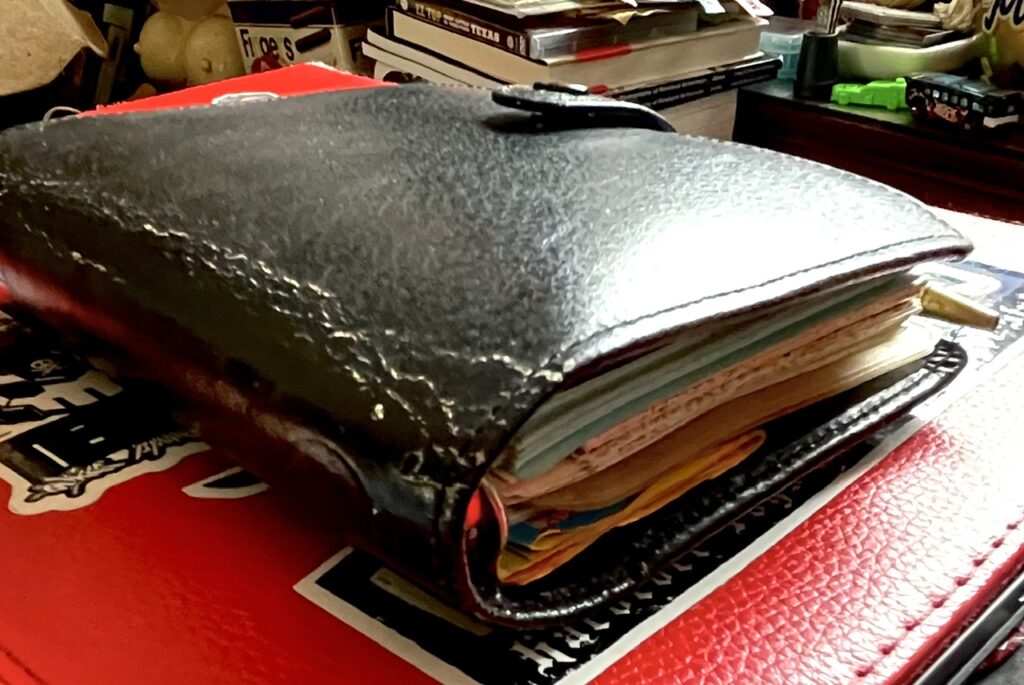 My well-travelled mini-size Filofax (above image).
A page from my visitations to Hard Rock Cafes around the world, as recorded in my travelogue-purposed Filofax (above image).
I've diligently recorded all the cool places in various favourite cities around the world that I've been and left an awesome impression on me.
Seeing the Niebaum-Coppola winery sticker in Napa Valley, California reminds me of seeing Coppola's Oscar Award statuettes in his upstairs museum and the gorgeous wine tasting session.
Years later, I had the honour of meeting the owner of Niebaum-Coppola winery, Francis Ford Coppola (above image). And his beautiful author wife, Eleanor (image below).
I can't remember which country I got the "Been There.." sticker from, but it's always been my motto for my Life.
Keep Moving, Keep Being Excited, Keep Exciting Others!