Sir Cliff Richard is still performing after 65 years in the music business. I have high respect for performing artists with stamina, persevererance and longevity, lasting multiple decades in the fickle, cut-throat and unforgiving music business.
Over the years, Sir Cliff has enjoyed close musical collaborations with Dame Olivia Newton-John. They had their first duet in 1972. In 1981, they have a hit song "Suddenly" from the Xanadu movie and album.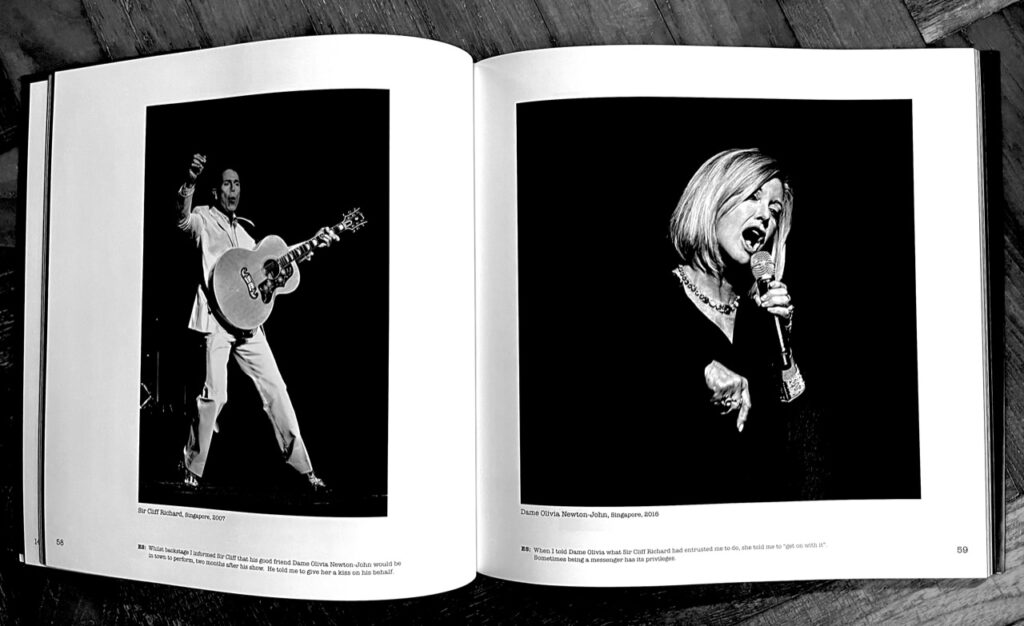 Dame Olivia was pleased that I put her image next to Sir Cliff's image (side-by-side) in my ACCESS rock photography book. The Sir, opposite the Dame. In each image, I shared an amusing backstage anecdote relating to both beloved iconic singers.
Both Dame Olivia and Sir Cliff have my ACCESS books, promptly mailed to their respective homes.
Sir Cliff Backstage Anecdote : Whilst backstage, I informed Sir Cliff that his good friend Dame Olivia would be in town to perform, two months after his show. He told me to give her a kiss on his behalf. Whatever you say, Boss!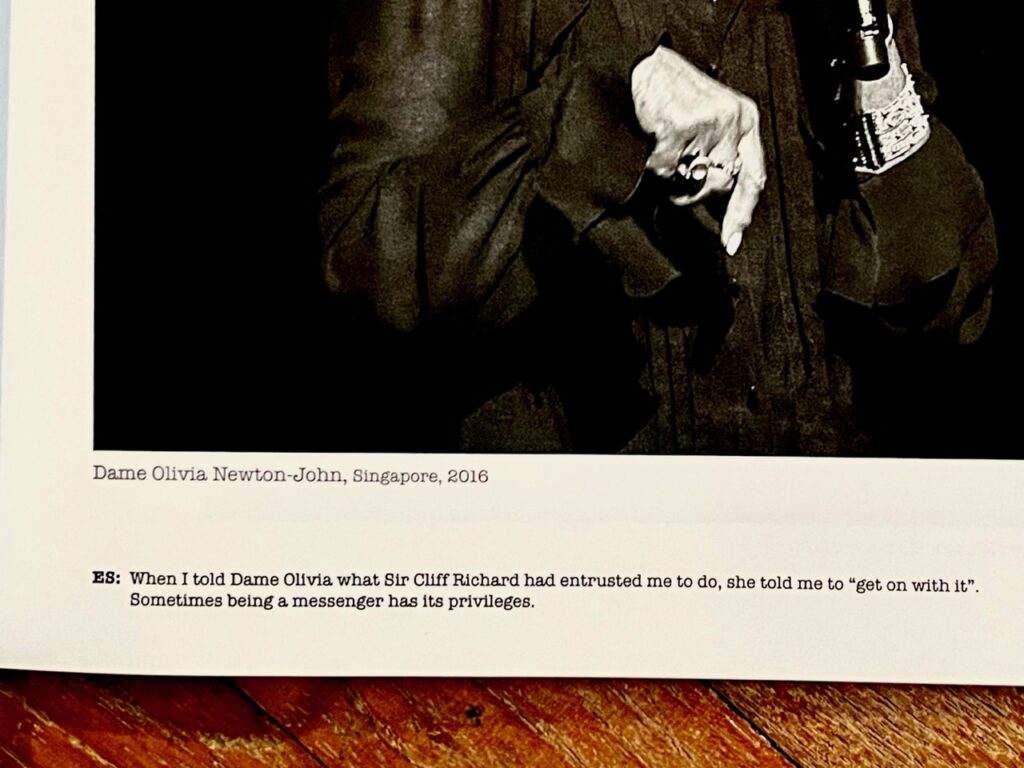 Dame Olivia Backstage Anecdote : When I told Dame Olivia what Sir Cliff had entrusted me to do, she told me to "get on with it". I confess that those 6 seconds seemed to last much longer.
Honoured to hang out with Sir Cliff backstage after a splendid concert. He confided to me he hadn't had dinner and will eat something after his Meet & Greet session. Which explains his svelte waist line.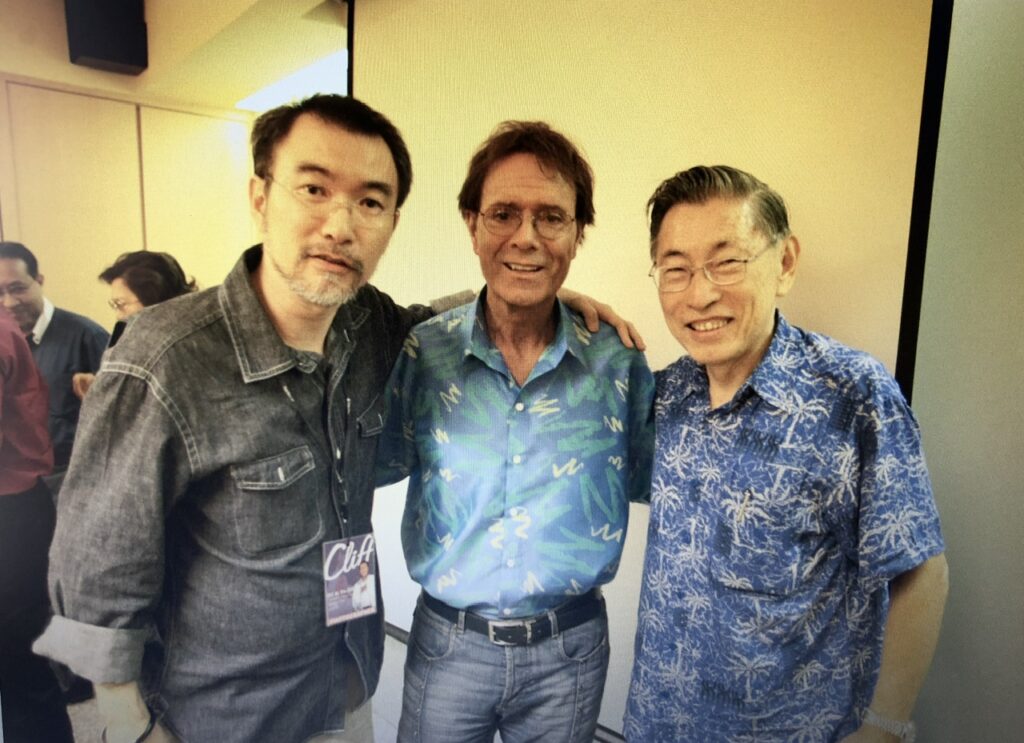 My buddy and respected opposition leader Chiam See Tong was my guest for the Cliff Richard concert, I brought See Tong, a big Sir Cliff fan, backstage to meet Sir Cliff. Now that is one really happy smile from See Tong. Hmm, I should have worn a blue Hawaiian shirt to blend in with the big boys.
I sent these images to Sir Cliff (above and below images).
This Elvis pose image is featured in my ACCESS rock photography book.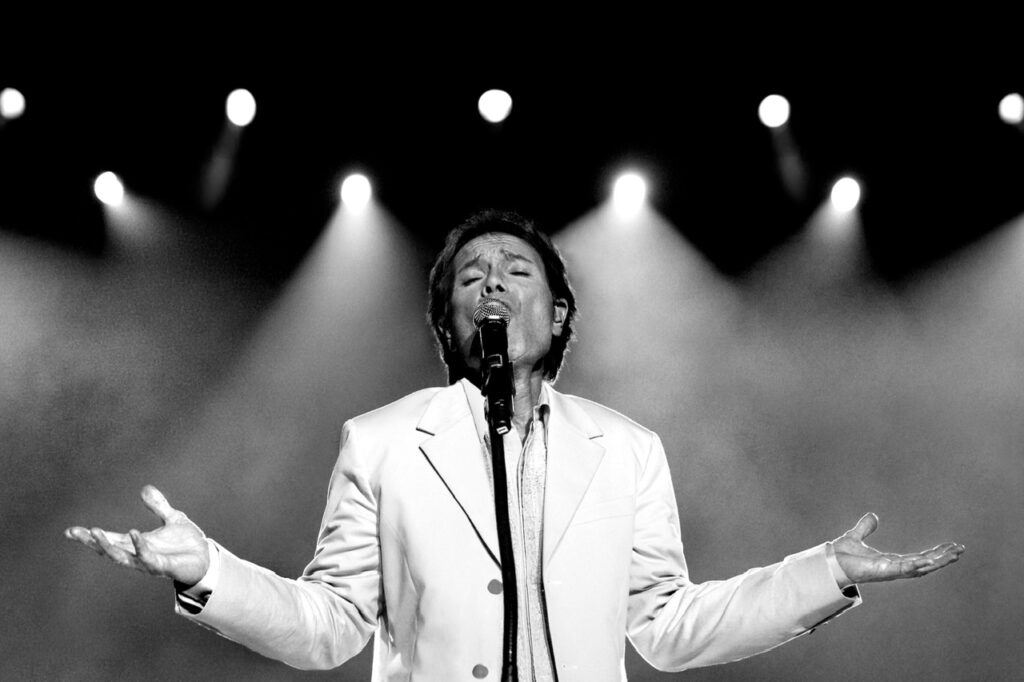 I love this symmetrical concert performance pose – arms and spotlights.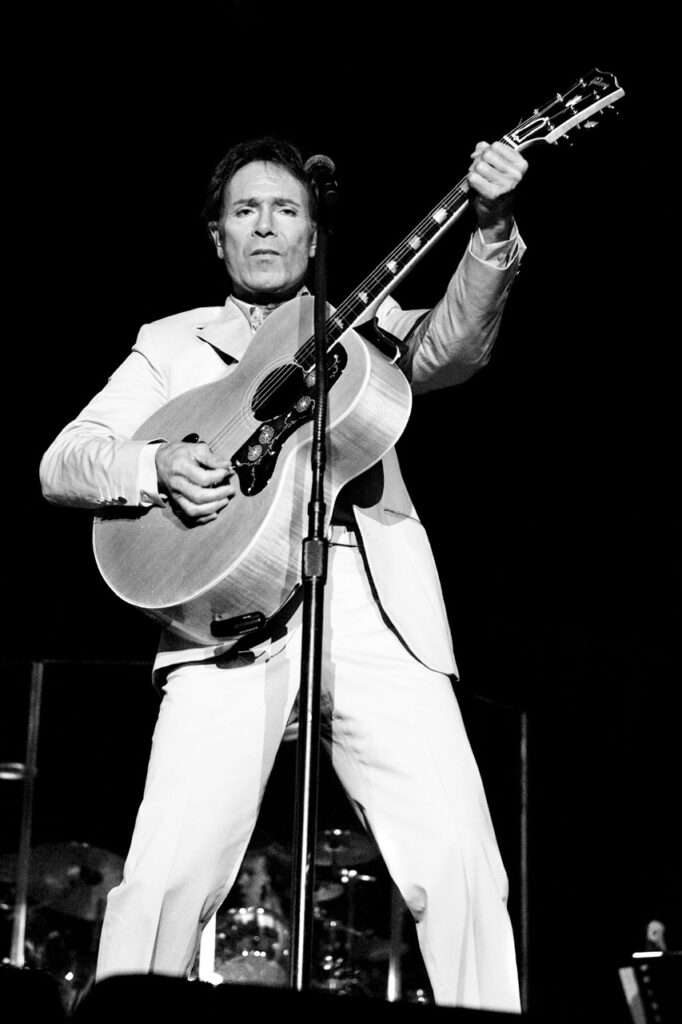 I like this intimate eye contact shot.
Long may you run, Sir Cliff! Here's to the next 65 years!